Our highest-performing 100% acrylic primer that delivers maximum hide and ensures uniform finish for all surfaces. This is the primer of choice when a significant color change is required.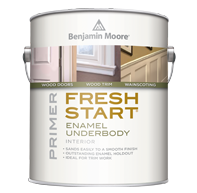 An alkyd-based primer that's recommended for wood trim, doors, cabinets and other surfaces where an ultra-smooth topcoat is desired. The superior adhesion qualities provide outstanding enamel holdout.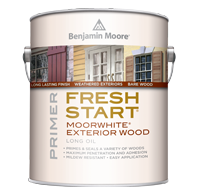 A premium quality exterior wood primer that penetrates deeply into a variety of wood surfaces and dries slowly to enable maximum adhesion even on weathered surfaces.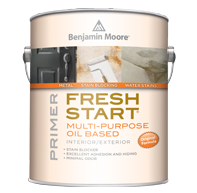 A premium quality alkyd primer is a universal favorite when a quality under coater, sealer and stain blocking primer is needed. It can be used over oil or latex paint and performs equally well under all Benjamin Moore architectural finish coats.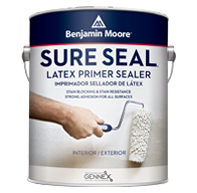 A high quality, 100% acrylic interior and exterior primer for
all surfaces. This product delivers strong adhesion, stain
blocking and stain resistance and quick dry for all your
interior and exterior project needs.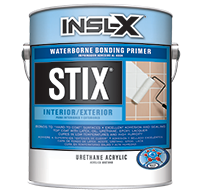 Premium-quality, acrylic-urethane primer with unparalleled adhesion to the most challenging surfaces, including glossy tile, PVC, vinyl, plastic, glass, glazed block, glossy paint, pre-coated siding, fiberglass, and galvanized metals.
Get ultimate hiding power indoors and out with Rust-Oleum® Zinsser® Cover-Stain® Oil-Base Primer. This whole-house primer-sealer is a favorite with professionals. Use it to block stains, hide dark colors, prevent tannin bleed and penetrate and seal exterior wood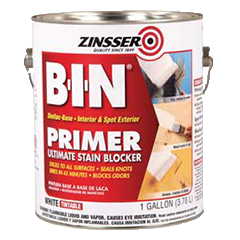 Looking for a "silver bullet" primer that covers everything unwanted? Use the one contractors keep in their vans: Rust-Oleum® Zinsser® B-I-N® Primer. As the original, shellac-base primer-sealer, nothing is better at permanently blocking stains, odors and wood knots
Get the ultimate performance with our most advanced interior/exterior primer: Rust-Oleum® Zinsser® Smart Prime® Primer. This next-generation, low-VOC, water-based formula is the one primer you need for every professional or DIY project.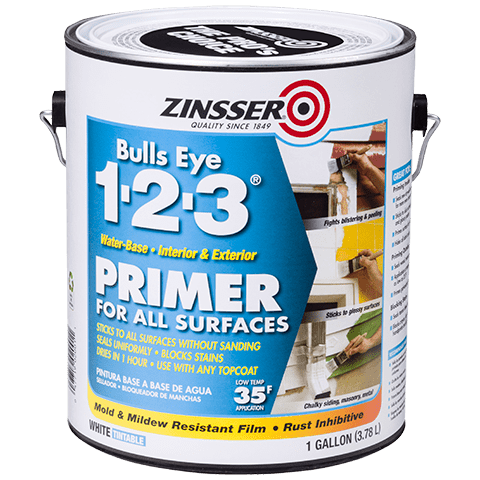 This premium, whole-house primer-sealer provides outstanding performance indoors and out, with low odor, great flow and leveling and a flexible, acrylic formula.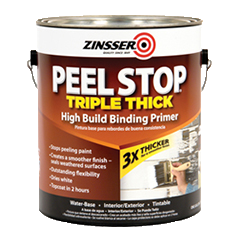 Coat right over peeling paint with Rust-Oleum® Zinsser® Peel Stop® Triple-Thick Primer. This high-performance, low-VOC, water-based binding primer locks down and hides peeling, weathered surfaces, creating a smooth, white finish for your top coat.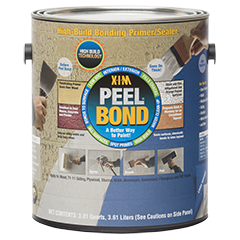 XIM's Peel Bond is a unique, high build, water-based, penetrating, bonding primer/sealer. It is formulated to bond-to and seal a wide range of construction materials. It can reduce the cracking and peeling or the top coat paint by remaining flexible over the life of the paint